Cupick: Making Art Accessible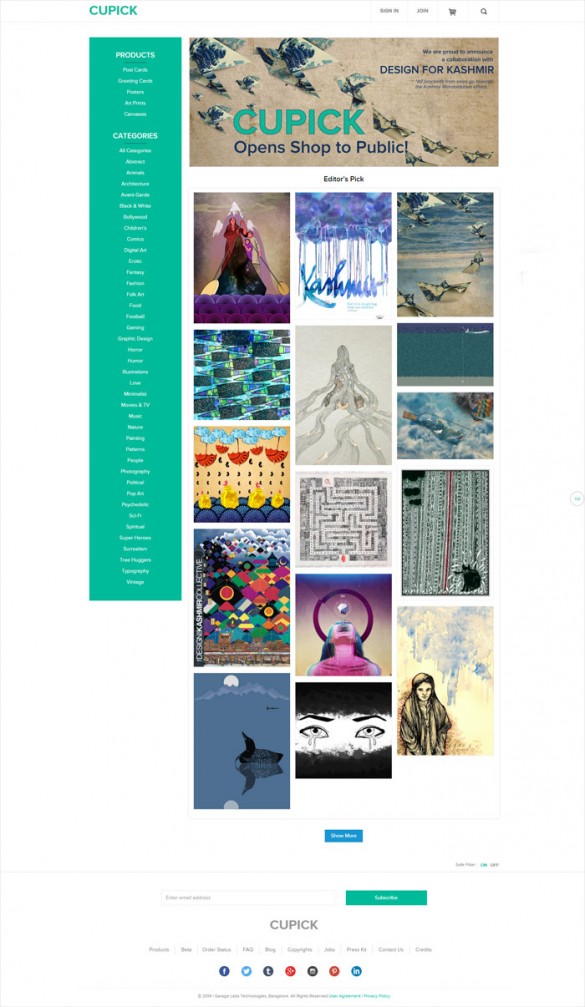 Cupick gives artists a place to share their work and grow a following while giving consumers more opportunities to both encounter and purchase art. Cupick is looking to create a meeting place more straightforward, beautiful, and accessible than the rest.
At Cupick, the philosophy is that 'good art on great products makes the world a better place' and we're on a mission to make consumption of art a daily process.
Minimally designed, Cupick offers an attractive online space for artists to showcase their portfolio – while retaining full control over the pricing, copyright and product selection. At the same time, Cupick handles the complete selling and production process, which allows artists more free time to create more art.
Tags: Design